What is a medical card?
Medical card is used to allow cashless admissions in hospitals, and it is essentially medical insurance or takaful plans, which will be used interchangeably throughout this article. The 'card' used to be a physical one, stating the policyholder / certificate owner and policy number / certificate number. However, these days, insurers and takaful providers provide the card digitally where you are required to download an app after buying the policy/participating in the policy. Upon admission, if the hospital is among the panel hospitals, it would be a cashless admission within the annual limit. If it's a non-panel hospital, you will need to make payment first and subsequently claim from the insurer/ takaful provider. It's always good to check the list of panel hospitals that the policy/certificate you are considering has before signing up for a plan. Medical cards will cover both government (public) and private hospitals.
Benefits of a medical card – why get one?
Long hospital waiting time in public and government hospitals
In a survey done in 2017, it was found that 26% of respondents did not seek medical treatment at public hospitals in the last 12 months due to excessive waiting time. Furthermore, 40.2% reported has waited up to 4 hours to see a doctor. Long waiting time would mean having to take a full day's leave, which may not be feasible for some depending on their work arrangements. Even if you have made an appointment, it only means that you get to see the doctor on that day, but not necessarily at the appointed time.
In situations like this, a medical card gets you access to the medical attention and treatment you need even at private hospitals without worrying about the cost of treatment. Your medical card will help to take care of both inpatient and outpatient treatments' cost for both private and public hospitals.
Option to access treatment at private hospitals
Difference between private and public hospitals
Private hospitals in Malaysia offer a variety of treatments and services, which include a wide range of medical specialities and sub-specialities. These hospitals also offer a variety of treatments and services, such as advanced medical technology, luxurious facilities and highly experienced medical staff. Private hospitals usually have shorter waiting time and quicker access to medical services. However, private hospitals in Malaysia are generally more expensive than public hospitals and may not be as accessible as to the general public.
Public hospitals in Malaysia are government-run and are generally less expensive than private hospitals. They are usually more accessible, though with longer waiting time due to the larger number of patients they receive.
However, the cost of medical treatments at a private hospital is significantly more expensive than at government hospitals. For example, in a cost comparison done between private and government hospitals for a coronary bypass surgery at a government facility can cost from RM3,000 to RM5,000 while private hospitals are allowed to charge RM7,030 as per gazetted fee schedule, for the same procedure. Should you be in a serious condition and require immediate medical attention, you can have the option to seek treatment at a private facility without having to worry about the hefty bills.
Your savings are protected from the cost of medical care
Without the protection of a medical card, when illness strikes, you will have to bear the full weight of the cost of treatment. This would mean eating into your hard-earned savings or even drawing from your Employee Provident Fund (EPF) savings that were meant for your retirement. In a reported story of a married couple in their 50s who did not have a medical card, the husband suffered a stroke and has since dipped into their EPF funds to pay for expenses and other medical-related costs. The couple is even considering selling off their marital home should the wife's EPF fund be depleted as well. It is also reported that even the EPF savings for most Malaysians are barely enough for their retirement given the rising life expectancy. A medical card can help you safeguard your retirement savings, and you should get one while you are still young and healthy.
Cashless Admissions
Having a medical card gives you the convenience of cashless admission, where you simply show your card at the hospital admission counter. The FWD Medical Care+ plan provides a digital medical card, where all you need to do is simply show your card via the IHP mobile app. Upon login, you will find your e-card and our extensive hospital and clinic network.
Medical coverage from your employer may not be enough
Part of your employee benefits from your employer should include medical coverage, as part of the group coverage. However, for group medical takaful/insurance, it is dependent on your employment which would no longer cover you if you were no longer employed by that company. Getting your own personal medical card will ensure that you are still protected even when you are not under group medical coverage.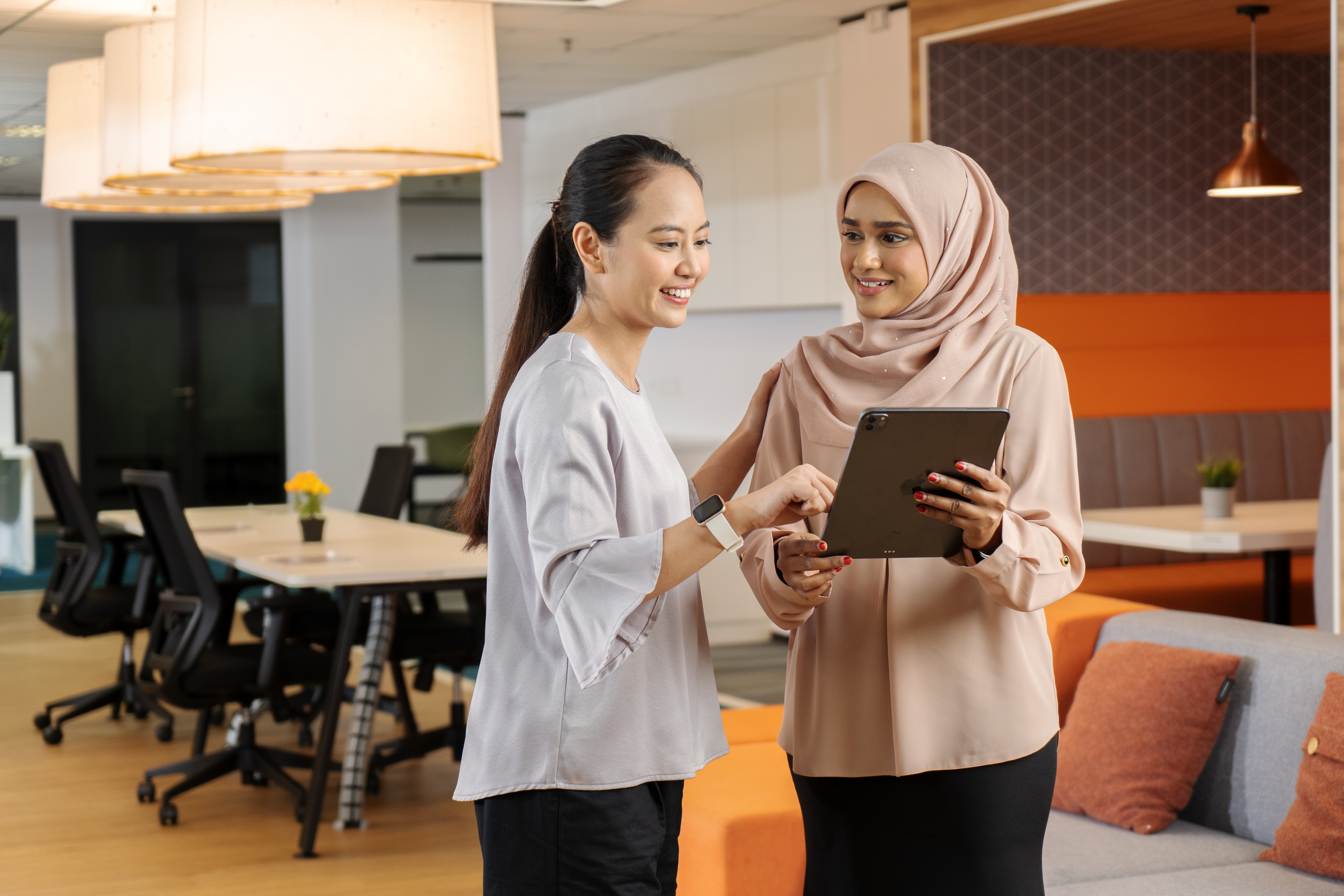 Alt text: employers providing group medical cards in Malaysia
Caption: Some employers provide medical coverage, but it is still better to get your own personal medical card
Get the medical card you need for the medical care you deserve
The importance and benefits of a medical card cannot be understated. It is the most basic coverage that you should get to protect yourself against the cost of medical care in Malaysia.
At FWD Takaful, we offer a takaful medical card known as FWD Medical Care+ where you can get premium coverage at affordable prices. It is a comprehensive medical plan that covers your inpatient and outpatient medical treatments with no lifetime limit. This includes reimbursement for a second medical opinion, companion bed, inpatient psychiatric treatment, access to alternative medical practitioners, and more.
Equipped with a restoration benefit for bonus coverage, the plan's annual limit booster lets you restore your annual limit once should you run out within the same certificate year. To further enhance your coverage, the plan comes with accidental death benefit and compassionate benefit so you can be assured that your family is financially taken care of when you're not around. If you opt for the deductible option, you can enjoy savings of up to 45% on your contributions too. Get a takaful medical card quote now.